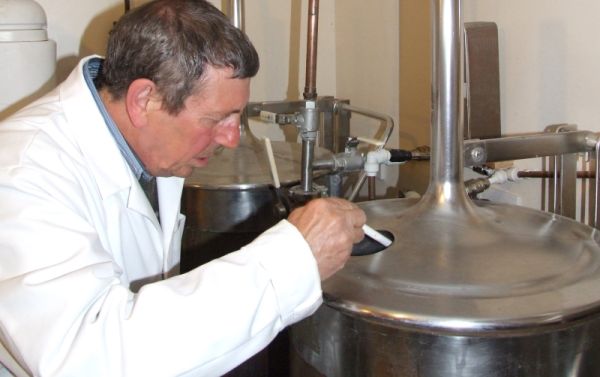 Cabin Brewery is a small brewery located in the Suffolk village of Bildeston. Chris, the owner and brewer, has been brewing beer since 2013 and founded Cabin Brewery in 2015.
Cabin Brewery quickly became popular and with demand exceeding the output of the plant In 2018. Chris used his engineering background to design and build a larger two-barrel plant with the capacity to brew three times a week. The brewery is housed in a converted 'cabin' in Bildeston.
Cabin Brewery produces a range of eight real ales, offering a variety of flavours, aromas and colours. They range from light, pale, and refreshing ales, through to a rich and dark English porter, with lots in-between. Every brew is made with the finest ingredients, care and attention. There are no shortcuts, and everything is done in the traditional way.
We sell beer to pubs, clubs and hotels across Suffolk and further afield. We are pleased to supply to CAMRA festivals, and we proudly partner with other breweries to support their events.
If you are involved with organising an event for your local community, or just want to party at home, give us a call. We can lend you all the necessary equipment to dispense your beer.
Cabin is a small brewery and availability changes quickly. If you have a favourite Cabin ale, be sure to order early. 
Cabin Brewery are pleased to announce the introduction of local home deliveries for its range of real ales.
Delivering to Bildeston and surrounding area, direct to you door in handy 3 or 10 litre packages.
Gold Rush
A Golden Ale, clean and uncomplicated. Finished with English hop varieties Fuggles and Northern Brewer. 4.0% ABV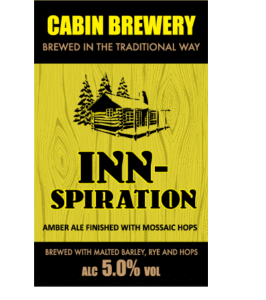 Innspiration
INNspiration. American ale using new world hops, finishing off with mosaic. 5.0% ABV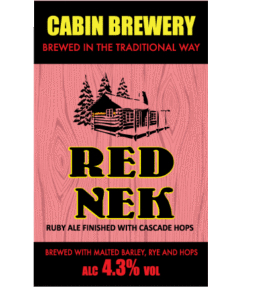 Red Nek
A well-balanced ale. Full and smooth with ruby shades from the Munich malt, complimented with a new world lift from Cascade finishing hop. 4.3% ABV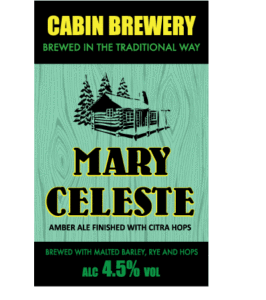 Mary Celeste
Pale Malt & Cara Malt, Rye Crystal, complimented with new world hops Columbus, Cascade and Citra. 4.5% ABV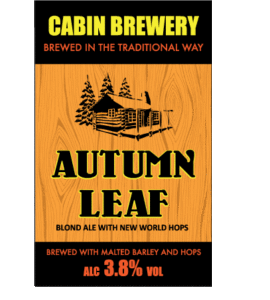 Autumn Leaf
An amber ale, brewed with new world hops and late hoped with Cascade, giving that American style and a subtle grapefruit finish, 3.8% ABV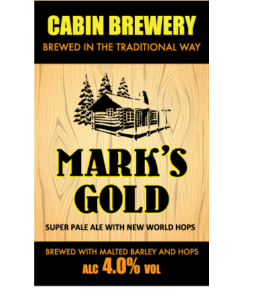 Mark's Gold
A Super Pale hoppy ale. Light and refreshing with flavours from new world hops. 4.0% ABV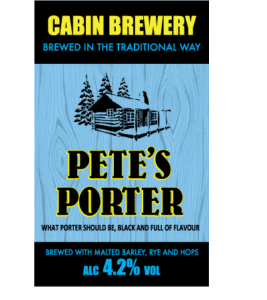 Pete's Porter
Cabin Brewery, Pete's Porter. A rich Dark / Black English Porter. 4.2%. ABV usually available for winter.
Chesn't
Cabin Brewery, Chesn't. A traditional English mid brown session ale. It has a smooth and rounded flavour with its bitterness from old English hop varieties Northern Brewer and First Gold. ABV of 3.9%