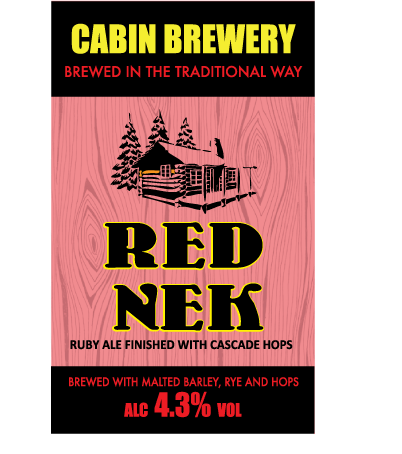 Cabin Brewery, Red Nek. A well-balanced ale. Full and smooth with ruby shades from the Munich malt; complimented with a new world lift from Cascade finishing hop 4.3% ABV
Ingredients malted barley, torrified wheat, rye, hops, yeast.

Contains gluten.
Not suitable for vegans.
vegan version available to order.
Contains Alcohol, please drink responsibly.